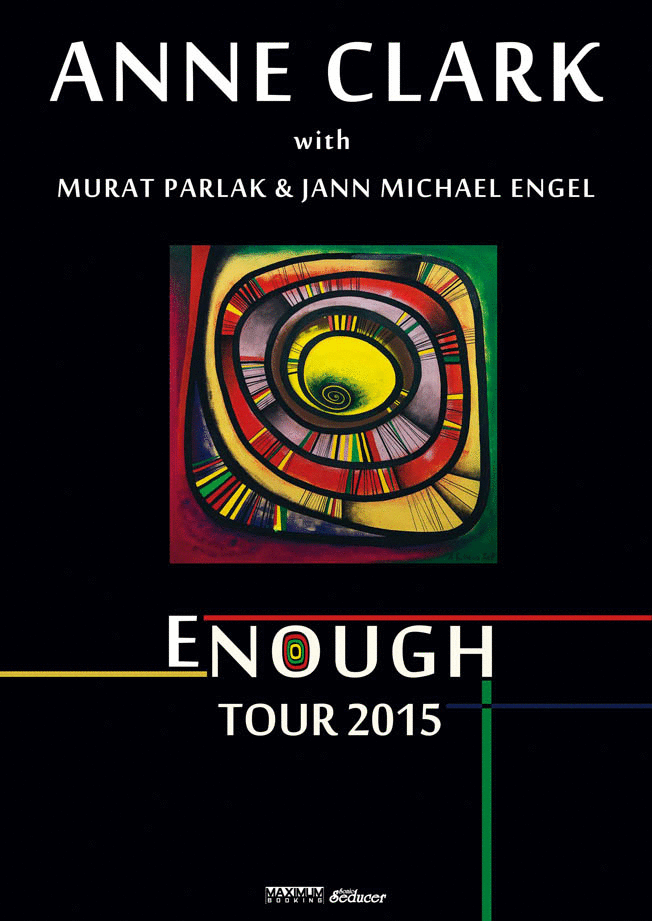 ANNE CLARK featuring Murat Parlak (Klavier, Gesang) und Jann Michael Engel (Cello) präsentiert "Enough"
Die Grande Dame des New Wave ANNE CLARK, der virtuose Pianist und ehemalige Musikalische Leiter des Staatstheaters Stuttgart Murat Parlak  und der Cellist Jann Michael Engel beim Queer Festival Heidelberg. Ihr Repertoire beinhaltet ruhig gehaltene Interpretationen einiger Anne Clark Lieder, die von Murat Parlak und Jann Michael Engel begleitet werden. Unter anderem stellen alle Künstler neu arrangierte Vertonungen englischer Literatur sowie Ausschnitte der letzten preisgekrönten Hörspiele vor.
Mit "Enough" besinnen sich Anne Clark, Murat Parlak und Jann Michael Engel, zurück auf das Essentielle. Worte, Stimme, Klavier und Cello.
Tief in der Klemme zwischen Exzess und Überfluss, werden alle eingeladen, sich einfach hinzusetzen und … zu sein … ganz bei ihnen zu sein, bei der Musik, der Poesie, vielleicht einem special guest. Mitzureden oder mitzulachen, aber noch viel mehr wird das Publikum darum gebeten, einfach bei sich selbst zu sein, in diesem Moment. Das ist genug – "Enough". www.anneclarkofficial.com
Einlass 20.00Uhr | Eintritt AK 30 €, VVK 25 € + VVK-Gebühr
 Clark was at the centre of the action when punk began to find its artistic voice in Thatcher's London. Today, however, she can be found touring with classically trained musicians and together they are reinventing the social criticism of British street ballads for concert venues, using both electronic and acoustic elements. Her new program "Enough", a collaboration with Murat Purlak and Jann Michael Engel, concentrates on the traditional ensemble of spoken word, vocals, strings and piano. Parak, a virtuoso pianist and former Musical Director of the Stuttgart State Theatre (where he worked with Yehudi Menuhin, Brandford Marsalis and Harald Schmidt), and the cellist Engel are accompanying Clark on her current European tour. As well as low key interpretations of well-known songs, the repertoire on this tour also encompasses English literature backed by a new soundtrack plus excerpts from Clark's award winning radio dramas (her innovative and dramatic fusion of pop and literature).