Queer Cinema zum Queer Festival Heidelberg
BELOW HER MOUTH
CA 2016 | R: April Mullen | 92 min | D: Natalie Krill, Erika Linder u.a.| OmdtU | ab 16 J.
In Jasmines Leben läuft alles nach Plan: Sie hat einen Traumjob, einen schicken Sportwagen und einen attraktiven Verlobten. Bis sie eines Nachts bei einer Kneipentour die selbstbewusste Dallas kennenlernt und nach anfänglichen Widerständen eine hemmungslose Affäre mit ihr beginnt…
Regisseurin April Mullen drehte ihren leidenschaftlichen Liebesfilm mit dem androgynen Topmodel Erika Linder sowie der kanadischen Tänzerin Natalie Krill. Er besticht durch stürmische Sinnlichkeit und eine erotische Bildsprache.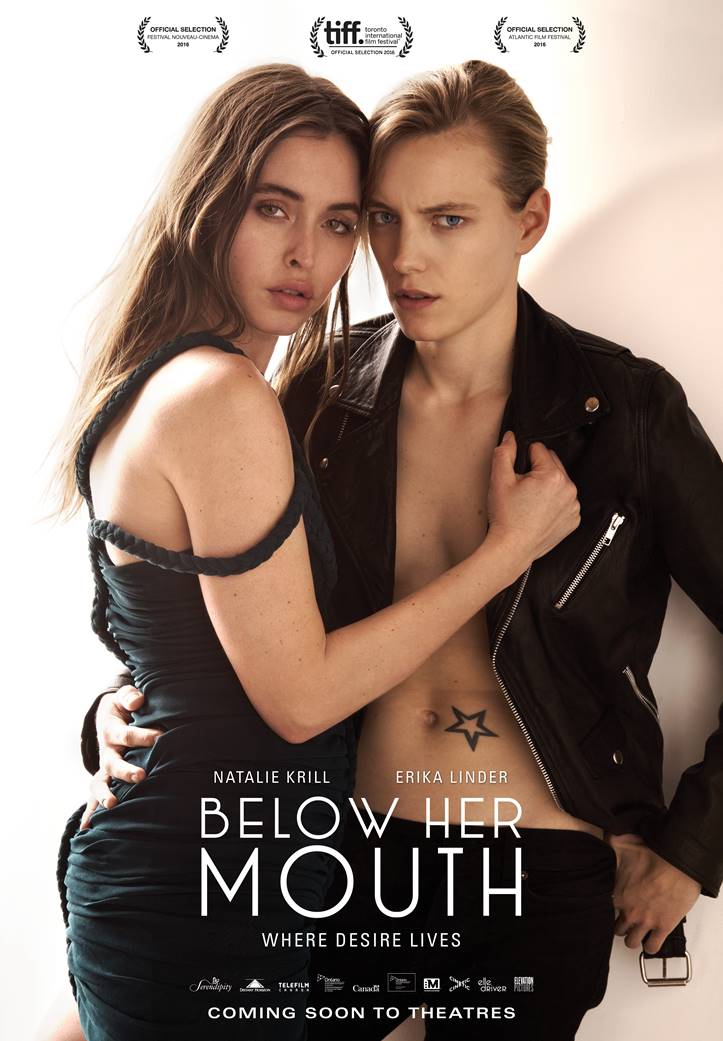 Vorstellungs-Termine:
03.05.17 – 21.30 Uhr
27.05.17 – 21.00 Uhr

Kartenreservierung: 06221 / 97 89 18
BELOW HER MOUTH
Jasmine's life is right on track: she has her dream job, a snazzy sports car and a good-looking fiancé. But on a bar crawl one night she meets the self-confident Dallas and after some initial hesitation, the two women begin a torrid affair …
Director April Mullen has produced a love film featuring the androgynous model Erika Linder and the Canadian dancer Natalie Krill, a passionate picture characterized by its volatile sensuality and erotic imagery.