Impact of Diversity-Award
Wir sind nominiert!
️
Voller Stolz dürfen wir heute verkünden, dass wir für den Impact of Diversity-Award nominiert wurden!
+++ Bitte nehmt am Public Voting teil und stimmt noch heute (oder bis zum 07.02.21, 12 Uhr) in der Kategorie Contribution to LGBTQ+ für das Queer Festival Heidelberg ab. +++
Dass wir nominiert sind, freut uns unglaublich und bestärkt uns in unserer Arbeit. Mit euch zusammen können wir den Award nach Heidelberg holen!
Hier der direkte Link zum Voting:
https://www.impact-of-diversity.com/award/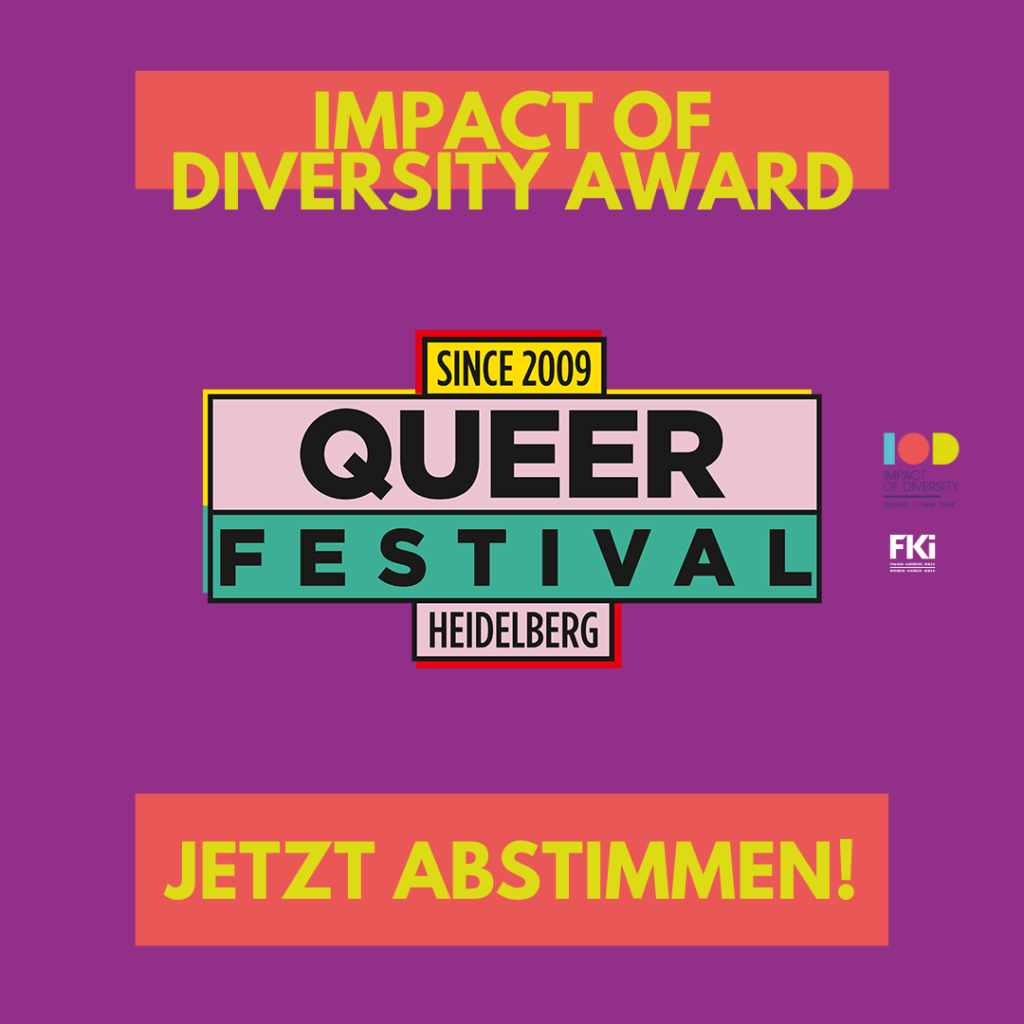 We're here, we're queer, tell your friends and family!