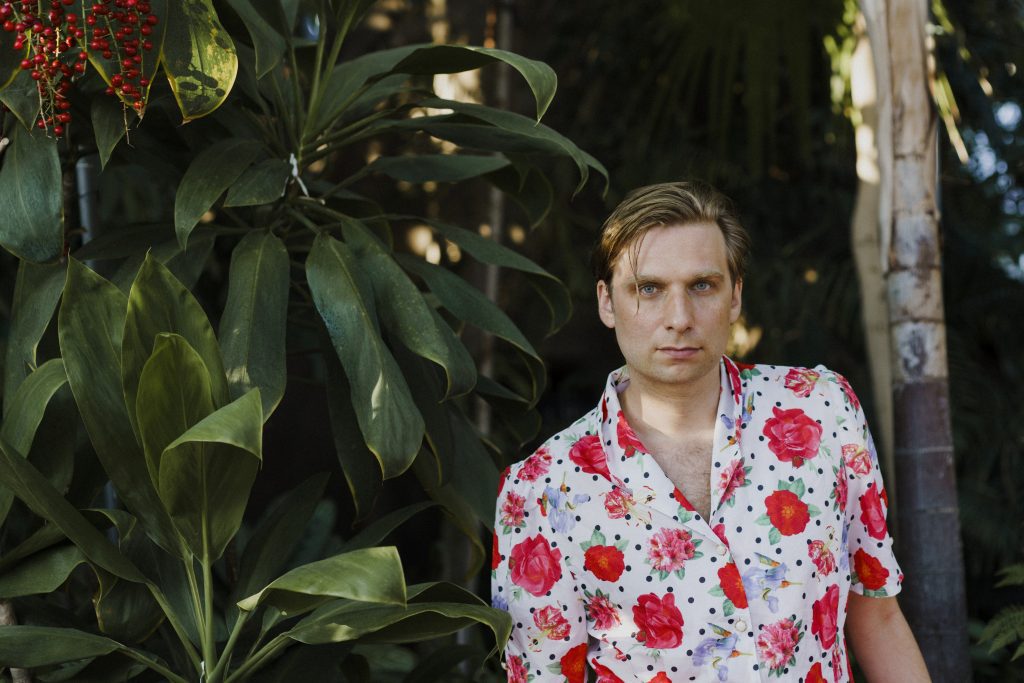 Jens Friebe
am 17. Mai 2019 beim 11. Queer Festival Heidelberg.
Jens Friebe war immer eine Ausnahmeerscheinung in der deutschen Popwelt, weil er, wie die Frankfurter Rundschau kürzlich schrieb, "die großen Themen – Sex, Liebe, Gender – so anders besingen konnte, freier, nicht so bedeutungsschwanger, lustvoller, androgyner".

Normalerweise tourt Friebe mit Band, aber an diesem speziellen Abend wird er solo am Klavier einen Querschnitt seiner Songs über Liebe und Sex in der modernen Welt präsentieren – vom kinky devoten "Lawinenhund" bis zum pamphflethaften "Fuck penetration". Natürlich mit allergebotener Flamboyanz. Zieht euch also heiß an.
Sein aktuelles, bereits sechstes Album "Fuck Penetration" ist im November 2018 auf Staatsakt erschienen.
Einlass: 19:00
AK 16 €, VVK 15,30 €
Karlstorbahnhof Heidelberg, Saal
Friebe's flamboyance and interpretation of sex, love and gender has
placed him in a class of his own on the German music scene. On this
special evening he will play without a band and perform unique
piano-based versions of kinky tracks such as "Lawinenhund" and "Fuck
Penetration".