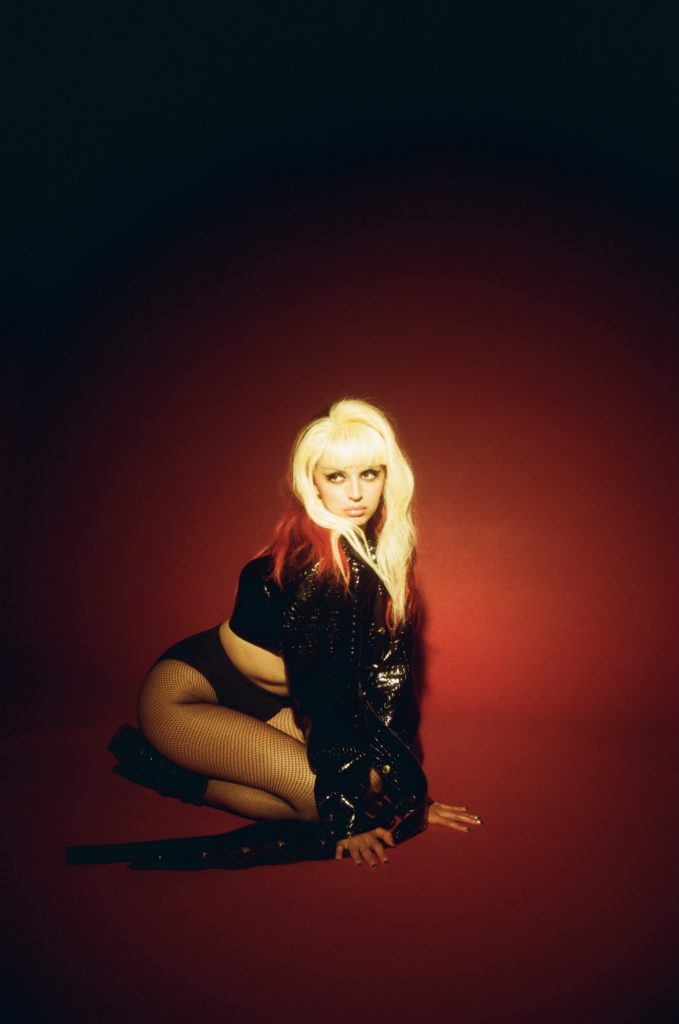 In 2011, Black's viral hit "Friday" was viewed by more than 150 million people worldwide and became the fastest-growing song and video that year; but 2021 is the real year Rebecca Black solidified her stamp on pop culture. With a new RIAA Gold certification under her belt, "Rebecca Black is having a major moment, right now," PAPER declared and NYLON cosigned "Rebecca Black has been on a roll lately." One year after coming-out on the 'Dating Straight' podcast, Rebecca Black performed on the GLAAD Media Awards with a "best musical moment" highlight from Billboard, who also named the track "bubbly…fun… and… the exact kind of pick-me-up that so many of us are looking for." She also proudly received the honor of Variety's 'Power of Pride' 2021 list, Logo30, Bustle's Pride Yearbook & more. In her leisure, Rebecca advocates for anti-bullying, mental health initiatives and the LGBTQ+ community, across recent partnerships with the AdCouncil, GLAAD, and Best Buddies.
In 2021, Rebecca Black, an artist adored by her online community of 1.5 Million YouTube subscribers and 1 Million Instagram followers (@msrebeccablack), delivered her first music project in 10 years, a six-track hyperpop-infused sonic journey titled "Rebecca Black Was Here," which the tour is aptly named — listen HERE! The project opens with "Better In My Memory," a new song with boosted bass and a retro feeling, highlighting its nostalgia focused lyrics. "Personal," a track that melts bubble-gum pop and hyperpop glitches as smooth as The Secret World of Alex Mack and "NGL" is distorted to perfection and even references crying to Sky Ferreira. "Blue" introduces a more sultry, sensual, yet sad, side of the project, followed by "Worth It For The Feeling," in which the soon to be 24-year-old grapples over an ex-lover. The project closes with the anthemic track "Girlfriend," which Rebecca performed on the Tamron Hall Show, and after 5 tracks of getting over her, Black is "getting back with [her] girlfriend."
***
RSVP via Facebook
So 15.05.22 / 21:00
Einlass 20:00
Karlstorbahnhof Heidelberg, Saal
Abendkasse 25,00 €
VVK ab 10.09.2021
Seit dem 05. Juli gilt bei uns wieder die 3-G Regelung: Für die Teilnahme an allen unseren Veranstaltungen ist die Vorlage eines tagesaktuellen negativen Corona-Schnelltests, eines Impfnachweises oder eines Nachweises einer kürzlich überstandenen Corona-Infektion nötig.
Für den Veranstaltungsbesuch gelten die Bestimmungen der Coronaverordnung des Landes Baden-Württemberg. Die gültigen Regelungen sind von Inzidenzen abhängig. Deshalb empfehlen wir, vor dem Veranstaltungsbesuch unsere tagesaktuelle Informationsseite zu besuchen: www.karlstorbahnhof.de/covid-19