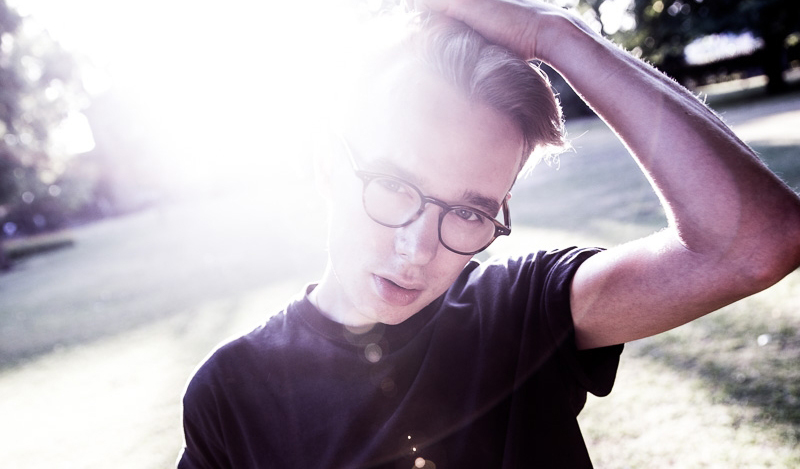 Der 23-jährige Songwriter aus der Küstenstadt Bridport ist ein Signing der Plattenfirma Erased Tapes Records, bei der auch Nils Frahm und Olafur Arnalds unter Vertrag sind. Als Sohn einer Klavierlehrerin hat Dare schon in jungen Jahren begonnen erste Lieder zu komponieren, später studierte er Musik in Liverpool. Seinen intimen Songs, die von seinem wunderbaren Klavierspiel und seiner packenden Stimme leben, hört man das an. In der Klassik sind sie genauso verwurzelt wie im Indie-Pop. Douglas Dares Texte derweil basieren auf von ihm verfassten Gedichten und haben eine für sein Alter beeindruckende Tiefe. Gänsehaut garantiert.
Vinissage der Queer Festival Kunstausstellung.

Einlass 20h | Eintritt AK 15 €, VVK 12 € + VVK-Gebühr
 The answer comes back like a shot: Douglas Dare. When asked about their favorite new artists, the British band Editors name this 23 year old songwriter from Bridport on the coast of southern England. Dare is the latest signing to Erased Tapes Records, also the home of Nils Frahm and Olafur Arnalds. The son of a piano teacher, Dare started to write and compose at a young age, later going on to study music at Liverpool, and his maturing through the years can be heard in the intimacy of the songs, his wonderful touch on the piano and his spellbinding singing. His music has as much in common with indie pop as with classical influences, while his lyrics, which are taken increasingly from his own verse, display a depth remarkable for one so young. An evening to send shivers down your spine.