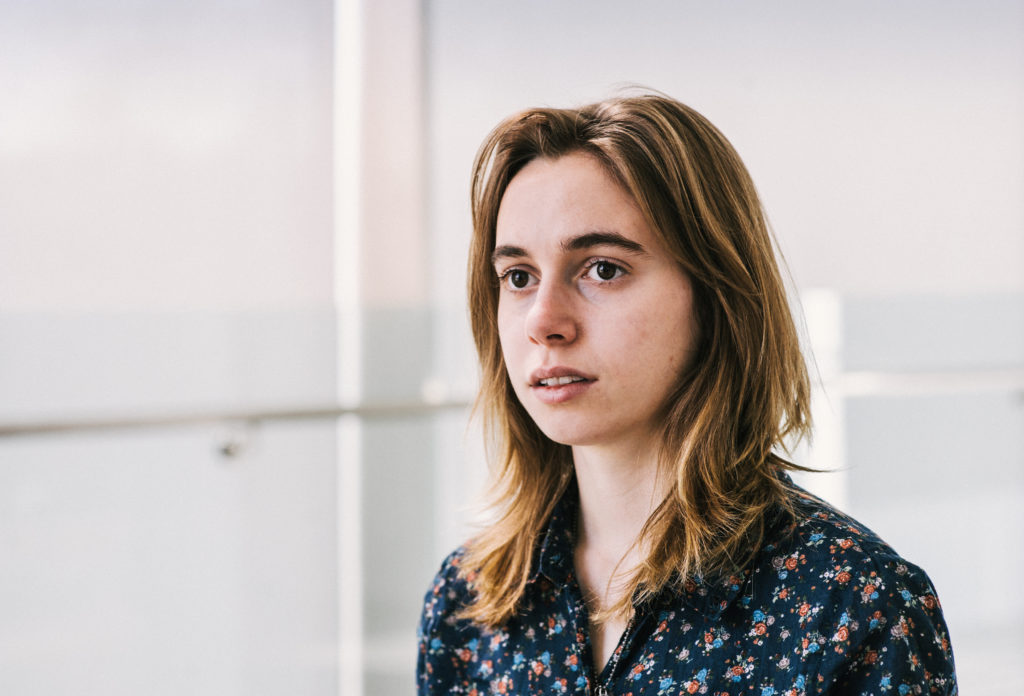 Julien Baker
am 30. Mai 2017 beim 9. Queer Festival Heidelberg.
Julien Baker, geboren 1995 in Memphis, USA, ist der jüngste Zuwachs des bekannten Plattenlabels "Matador Records". 2015 hat die gerade mal 21-Jährige ihr überwältigendes und zugleich anrührendes Debut-Album "Sprainend Ankle" veröffentlicht, das nun auch in digitaler Version erhältlich ist. Aktuell erschien ihre neue Single "Funeral Pyre". Dabei schafft es nur Baker, einen so makabren Titel so herzerweichend und so wunderschön zu erzählen. Ihre typisch ruhige Stimme harmoniert dabei perfekt zur sanften Melodie, die nach und nach immer lauter, immer fordernder wird und schließlich fast die volle Schönheit eines Orchesters erreicht. Nach ihren großen, ausgedehnten Tourneen in 2015 und 2016, die immer ausverkauft waren, möchte es Baker in 2017 nun etwas langsamer angehen lassen. Unserer Einladung zum Queer Festival ist sie trotzdem gefolgt.
"Richly poetic songs of trauma and redemption, moving from almost unbearable fragility to confessional strength"
-New York Times
"If you prefer redemption songs to sound as raw as they feel, Sprained Ankle could bring you to your knees"
-Pitchfork
Julien Baker on Being Queer, Southern, Christian, and Proud (Pitchfork.com)
Die Veranstaltung auf Facebook
Einlass 20.00| AK 15 €, VVK 12 € + VVK-Gebühr
Karlstorbahnhof Heidelberg, Saal
Julien Baker was born in 1995 in Memphis, USA and is the latest offering from Matador Records. At the age of just 21 she presented her powerfully emotional debut album "Sprained Ankle", now also available in a digital version. Her latest release is the new single "Funeral Pyre", and only Butler can make such a potentially macabre title seem so attractive and so heart-warming. Her soft voice harmonizes perfectly with the gentle melody, a tune that becomes ever louder and more compelling until it encompasses practically an entire orchestra. After touring extensively in 2015 and 2016 (and selling out all her gigs!), Baker is taking a step back in 2017 and playing only a few concerts in the USA. This has not, luckily, stopped her from accepting our invitation to perform at the Queer Festival.