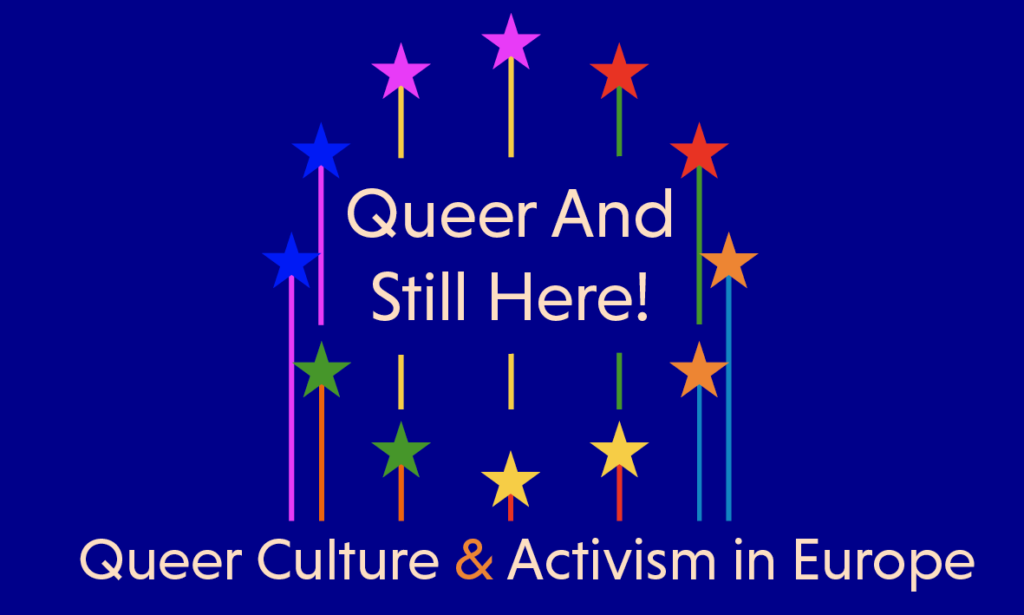 Queer Culture & Activism in Europe
Online Video Conference on August 5th 2021 / 14:00 /

Mit der Konferenz "Queer Europe" hat das Queer Festival Heidelberg 2019 einen Grundstein zur europaweiten Vernetzung queerer Kulturschaffender gelegt. Darauf aufbauend sollte 2020 ein internationales Netzwerktreffen in Heidelberg stattfinden, doch dann kam die Pandemie. So laden wir nun in diesem Jahr ein zu einer Online Konferenz zu queerem Aktivismus und queerer Kultur in Europa, um Austausch und internationale Vernetzung zu ermöglichen. Die Veranstaltung findet auf Englisch statt.
Open Call:
Join us for an empowering online conference on the intersection of queer culture & activism in Europe on August 5th 2021!
Register now to take part and/or apply to hold a paid keynote on your community-projects during the global pandemic. 
How has Covid19 affected your work?
Have there been positive changes?
How can our queer community benefit from digitalization?
What is your experience in accessing public funding for queer culture and activism in Europe?
Let us know how things have worked out for you, exchange perspectives and spread your message.
To take part in the conference just drop us a line at info@karlstorbahnhof.de until August 4th 2021.
To hold a paid keynote on your work and projects apply by emailing info@karlstorbahnhof.de until July 21st 2021.
We are looking forward to hearing from you!
The online conference will be held via Zoom.
*** This online conference is hosted by Karlstorbahnhof and Queer Festival Heidelberg and supported by the Alfred Toepfer Stiftung F.V.S.***