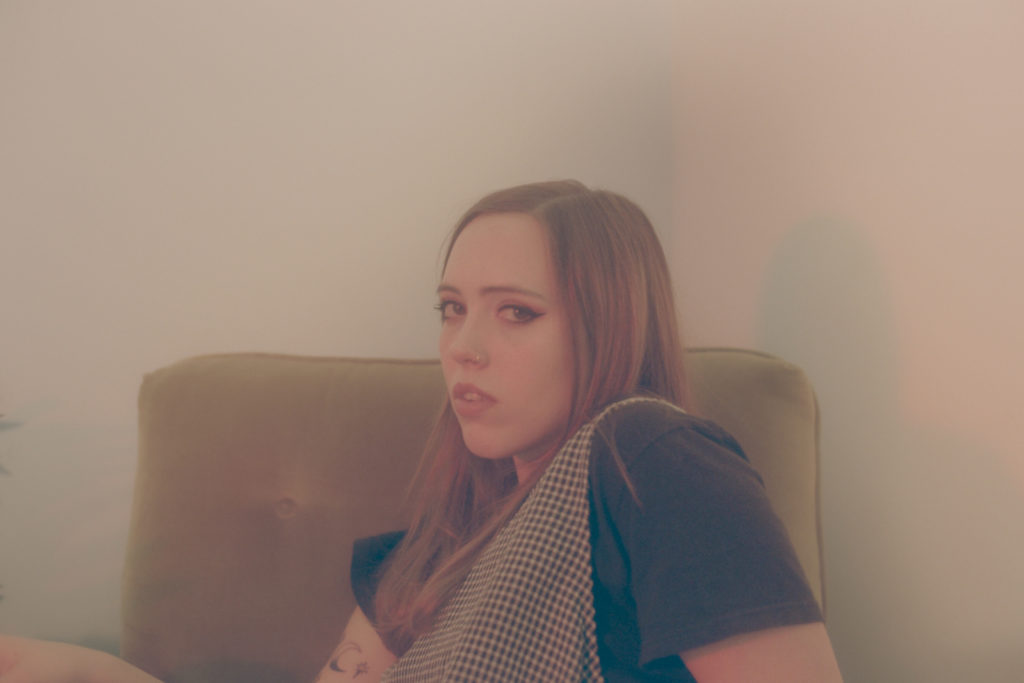 Soccer Mommy
Doppelshow mit Priests
Support: Kiran Leonard
am 24. Mai 2019 beim 11. Queer Festival Heidelberg.
Die 20-jährige Sophie Allison aka Soccer Mommy kommt im Mai 2019 zum ersten Mal auf Deutschland-Tour.
Ihr Debütalbum "Clean" erschien 2018 und wurde insbesondere in den USA abgefeiert als eins der Indie-Rock-Alben des Jahres.Der Vorgänger "Collection" kompilierte noch das Beste von Sophies DIY-Bandcamp-Stücken. "Clean" dagegen ist das nächste Level, nicht nur klangtechnisch. An den Reglern saß Gabe Wax (Deerhunter, War on Drugs, Beirut) in NYC und abgemischt wurde von Ali Chant (PJ Harvey, Perfume Genius, Aldous Harding).
Sophie singt von vergifteten Beziehungen und Schicksalen. Oder, wie sie selbst ihr beschreibt: "Die Lieder können süß und etwas böse sein, sie können glücklich melancholisch sein. Sie gehören auf Playlists & Mixes, um mit Freunden geteilt zu werden oder auf langen Autofahrten gehört zu werden".

Einlass 20.00
AK 22 €, VVK 20,80 €
Karlstorbahnhof Heidelberg, Saal
SOCCER MOMMY & PRIESTS

Tonight, two headliners for the price of one!
We kick off with 20 year old American "indie wunderkind" Sophie Allison,
alias Soccer Mommy. A real discovery, Soccer Mommy is touring Germany
for the first time while showcasing "Clean", her debut and one of the
best albums of 2018.

Priests, on the other hand, are presenting their brand new second album,
"The Seduction of Kansas". They benefit from eight years as a
collective, living proof that it's possible to make intellectual rock
and roll by your own rules.