Queer Cinema zum Queer Festival Heidelberg
TANGERINE L.A.
US 2015 | R: Sean Baker | 87 min | D: Kitana Kiki Rodriguez, Mya Taylor u.a. | OmdtU | ab 16 J.
Weihnachten auf dem Straßenstrich in Los Angeles. Die stürmische Transfrau Sin-Dee Rella kommt gerade aus dem Knast, als sie erfährt, dass ihr Freund und Zuhälter Chester sie mit einer Cisfrau betrogen haben soll. Sin-Dee tickt aus. Zusammen mit ihrer besten Freundin begibt sie sich in die abenteuerliche Transgender-Szene von Hollywood…
Nur mit einem iPhone gedreht, schuf Guerilla-Filmemacher Sean Baker eine wilde und brutal ehrliche Screwball-Comedy. Auf dem Sundance Festival wurde sein fiebriges, raues Filmfeuerwerk stürmisch gefeiert.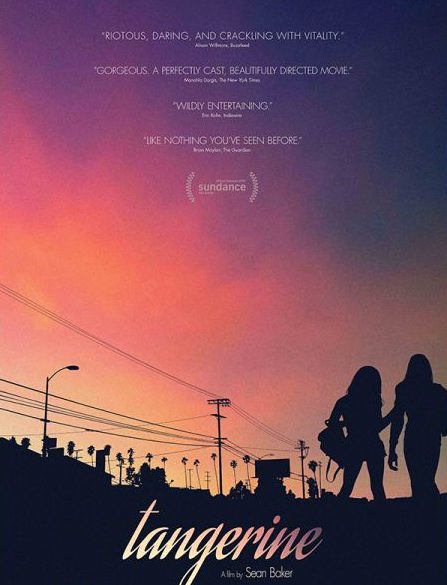 Vorstellungs-Termine:
20.05.17 – 21.00 Uhr
28.05.17 – 21.00 Uhr

Kartenreservierung: 06221 / 97 89 18
TANGERINE L.A.
(OT: TANGERINE)
Christmas under the red lights of Los Angeles. Transgender and volatile, Sin-Dee Rella is just out of prison as she is told her boyfriend (and pimp!) Chester has cheated on her with a cisgender woman. Sin-Dee hits the roof, and together with her best friend she plunges into Hollywood's bizarre transgender scene. Filmed using only an iPhone, guerrilla film maker Sean Baker has created a wild and painfully honest screwball comedy. At the Sundance Festival, his raw and fevered firework of a film received an ecstatic reception.